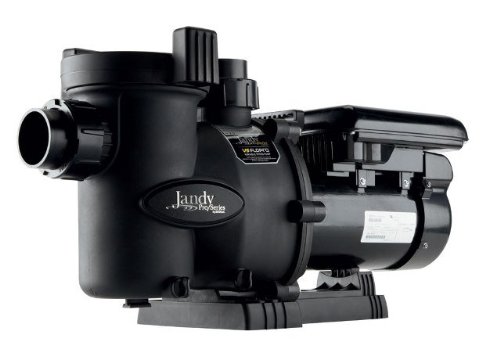 Jason Thompson:
How much does it really cost to run a pool pump? Here is a common question I get from a lot of my customers.
OBPS Answer:
Your pool equipment will use about $55.00 to $75.00 per month for a
single speed
motor depending on horse power and length of time running.
(This estimation does not apply to 2 speed or variable speed motors as these motors are meant to save $$$ depending on usage and set RPM speeds. In the event you have a variable speed motor you can substitute the watts displayed on your smart control device in the formulas below and calculate your cost.)
Here is how to figure it out... your average single speed pump, say pulls 8-12 amps of electricity on a 240 Volt branch circuit.
For simple math and ease I'll use 10AMPS. Now just apply this simple formula, 10A X 240V = 2400W / 1000KW = 2.4KWH (A=Amps, V=Volts, W=watts, KW=Kilowatts, KWH=Kilowatt hours)
Multiplying the amps and the volts gives you the watts then divide that sum by 1000 watts in the formula to get your kilowatt hours (how much electricity you use in 1 hour).
Once you have your KWH usage just multiply your per KWH cost from your electric company. Most charge .10 so .10 X 2.4 = $0.24 per hour to run your pool.
So running your pool for 8 hours will cost 8H X .24 Cents = $1.92 per day and $1.92 X 30 days (1 Month) = $57.60.
Variable Speed
Benefit
Now that you know how to calculate the cost apply the simple math with the energy consumption of a VS pump.
I prefer the Jandy e-Pump, it's a pro series 2.7 HP VS high head pump and this baby moves some water at full speed!

My settings are as follows:
Jandy CV cartridge filter with a connected e-Pump using a iAqualink 2.0 controller.
The pump is set to 1250 RPM's running 16Hrs/day and it consumes a mere 125-130Watts at that speed.
So here is the breakdown of the cost with my settings.
1KWH = 1000W so 1000w / 125W = 8Hrs
My Power company charges .10 per KWH so I can run my pump for 8 hours and it costs me 10 cents!
I run my pump for 16HR so my daily cost is 20 cents.
Therefore .20 x 30 Days = $6.00 per month instead of the potential $55.00 - $75.00 of a single speed pump!
My rule of thumb for filtering water, with a non variable speed pump is whatever the ambient temp is, that is the amount of hours you run your pool. Example 80 deg. = 8 hrs, 90 deg. = 9 hrs and so on up to 102 at 12hr. If your pump and plumbing were sized properly at installation and your water is clean, after 12 hours you have filtered out about as much as it can filter for the day and you are wasting your electricity.
Variable speed pumps require a different approach as they are meant to run longer but a 1/2 to 1/3 of the speed of a regular pump thus saving you $$$. The big idea is that if you are running the motor at half the speed then you have to run it twice as long to accomplish the proper turnover rate for effective filtration. Therefore, the size of your pool (i.e. how many gallons) will dictate runtimes and speed settings. Your installer will, or should, make the proper settings at the time of installation.
Sand filters are exceptions to any of these rule as they need to run longer sometimes 24hrs/day to maintain water clarity. The converse applies to lower temps; you should not run your pool less than 4 hours per day. Remember, without filtration your pool is essentially stagnant water and thus a breeding ground for germs and bacteria. (Even in freezing water, less likely, but still plausible). For freezing temps (below 32 deg.) the equipment will run 24 hours to prevent pipe damage. So in the winter if you hear your equipment running day or night off of it's normal schedule, don't turn it off as it is protecting itself from freezing. And yes if it's running 24 hr that will also affect your electricity bill. :( But better to have a higher bill then busted pipes!!!
Ocean Blue Pool Service ~
Jason Thompson
website: www.oceanblueps.com Email: jason@oceanblueps.comwww.facebook.com/OceanBluePoolService